Whole Leaf Broccolini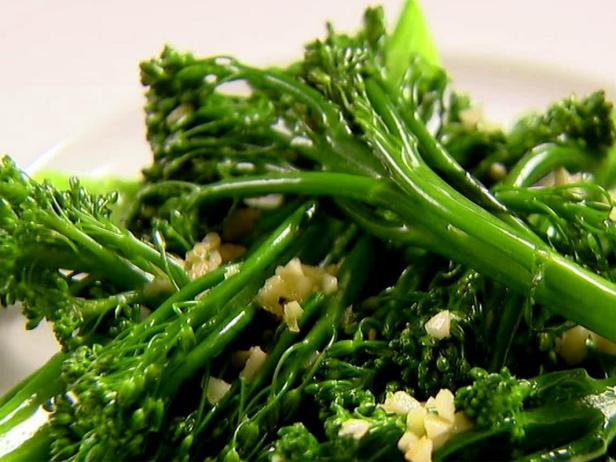 A slightly bitter but rich flavor makes this an ideal match with grilled steaks & roasts
Recipe by: Gabrielle
Serves 4-6
INGREDIENTS
2 bunches of whole leaf broccolini (substitute with the spears if not available)
¼ Cup GC Napa Valley Lemon Olive Oil
2 cloves of fresh garlic, chopped
2 tablespoons GC Napa Valley Savory Extra Virgin Olive oil
½ Tsp. GC Napa Valley Rosemary Sea Salt
TO PREPARE
Fill large bowl with ice and water (ice bath)
In a medium pot, fill water half way adding 1 Tbsp. kosher sea salt and boi
Add broccolini to boiling water and cook for 1-2 minutes in boiling salted water.
Drain immediately using a colander and place broccolini in ice bath for 2 minutes to stop the cooking process. (Also, to retain bright green color) Then drain water using a colander.
Heat 1 Tbsp. butter in a sauté pan on medium heat, add 2 garlic and cook for 1 minute.
Add broccolini and cook for 2 minutes until heated through.
Finish with Lemon Olive Oil and Rosemary Sea Salt.
TO SERVE
SHOPPING LIST
1 Lb. Broccolini (1 bunch)
1 Head of garlic (2 cloves needed)
Kosher sea salt (1 Tbsp. needed)
GC Napa Valley Lemon Olive Oil (1/4 cup needed)
GC Napa Valley Rosemary Sea Salt (1/2 Tsp. needed)